About Us
Akman Construction was established in 1912 by Aaron Akman who immigrated to Canada from Russia. Mr. Akman, a certified carpenter, started the Company by constructing single family homes, primarily in the North End of Winnipeg. In the mid 1940's his son Abram joined him and the Company played a vital role in developing downtown Winnipeg. The Company built a number of residential apartment buildings on Broadway including The Town House Apartments, The Drake Apartments, The Nelson Apartments, and The Tweedsmuir Apartments. The Company also developed and built the former Charter House Hotel on the corner of York and Donald.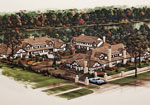 In the 1950's the Company constructed Hampton House Apartments on Wellington Crescent followed by Hampton Green and Hampton Park in the mid 1970's and 1980's.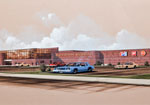 Akman Construction led the way in developing Inkster Industrial Park. The Company constructed many large industrial and manufacturing facilities including Tan Jay head office, Reed Packaging head office, Ricki's Ladies Wear head office, Blackwoods Beverages, Winnipeg Photo and more.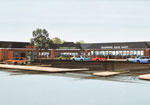 The Company also constructed a number of large-scale shopping centre facilities in the 80's including Garden City Square, Peachtree Mall, Rossmere Shopping Centre, and Chilliwack Centre mall in B.C.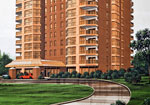 In the late 1980's the Company constructed a number of high-rise condominium towers including 160 and 180 Tuxedo.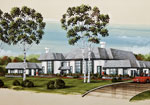 The Company continued to build high-end condominiums in the early 90's such as 1800 Wellington Crescent in Tuxedo, and, most recently, Camrose Gardens and Camrose Estates in River Heights.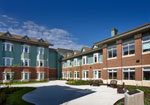 The Company has successfully delivered on time and on budget, over 300 Personal Care Home units for The Government of Manitoba and has completed a $25M PCH in the south end of the City.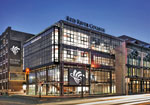 Akman Construction has also had considerable experience in the construction of large-scale commercial/industrial projects such as The Asper Jewish Community Campus, Red River College on Princess Street, Culinary Arts in Brandon, School of Trades Assiniboine Community College, Brandon MB, and the complete historical restoration at Wesley Hall.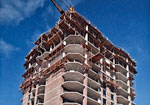 Akman Construction has over 20 years of experience in providing CM services and has been awarded over 95% of its work using this format. The current management team of the Company is the 4th generation of family involvement. The Company prides itself on its attention to detail.