What We Do
Akman Construction takes an integrated approach to construction management. To optimize cost, quality, and efficiency, the Akman Construction Management Methodology was developed to ensure projects of all sizes meet our rigorous standards. From ensuring realistic schedules are developed and met, to incorporating Sustainable Building and safety performance across the board, Akman has spent over one hundred years managing many of Manitoba's top architectural projects.
Construction Management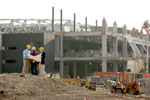 Construction management is the discipline of organizing and managing resources to complete projects within the defined scope, quality, time and cost constraints established by the Team (Owner, Designer and CM.) Akman believes that the team should communicate openly and develop mutual trust as the foundation for all projects. CM accommodates changes to the project, whether planned or unforeseen, at a minimum cost. We believe in the Construction Management approach because it optimizes cost, quality and schedule efficiency.
Quality Management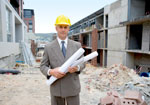 From small jobs to big Akman Construction brings the same quality and high standards to the table. The Company's recent performance developing and maintaining cost/budget estimates has been outstanding. As a result of our attention to detail and ongoing demand for perfection, 85% of our annual work comes from repeat business. Ultimately, the goal is to satisfy the Owner's requirements within a pre-established budget and finish schedule. We work with pre-qualified sub-trades from a list of capable, proven trades to ensure quality on all jobs. Senior management is involved in every project and the company's goal is client satisfaction. These standards helped us achieve a reputation for the highest quality with special attention to detail.
Value Engineering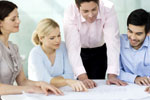 Akman Construction is very proactive in controlling costs. Throughout the pre-construction and construction phases, the Company actively seeks areas to save money without compromising quality, and provides the Owner with strategies and options for proper decision-making. Value engineering counts heavily on past experience, trade participation and cost management requirements. From our experience we can provide alternate construction methods to effectively save time and costs; this results in a better way and a more effective product.
Sustainable Building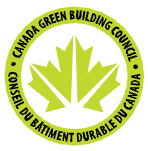 Akman Construction has been involved in a number of sustainable projects including The Birk's building, new home to Land Titles, Addictions Foundation of Manitoba; the first LEED silver north of the 53rd parallel in Manitoba, and Assiniboine Community College in Brandon, Manitoba; achieved LEED Silver. Red River College on Princess achieved a C2000 rating, the largest facility in Canada to receive this designation. The rating was based on reuse of existing materials, energy efficiency and criteria similar to the current LEED program. Energy efficiency in this structure was recognized at 48% better than the standard models. Akman Construction takes pride in close working relationships with LEED consultants and remains highly committed to the LEED goals.
Site Safety Management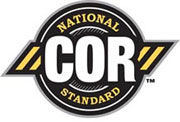 Akman Construction is proud to be COR certified. The Construction Safety Association of Manitoba honored us when they stated we were the best independent program they have seen, and awarded the highest marks possible on an initial audit. Our unmatched reputation for safety performance has resulted in one of the lowest rates with respect to WCB in the industry. Our personnel have had no loss time accidents in over 20 years. Akman Construction believes in "safety first." In that manner, we maintain that a clean job is a safe job. Providing a safe environment for the workers is directly reflected in the quality of work performed.